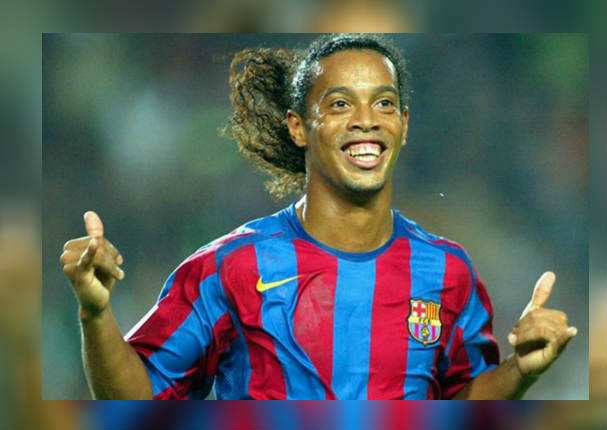 Ronaldinho Gáucho de Assis Moreira, nació un día como hoy, 21 de marzo, en Porto Alegre, Brasil. El futbolista cumple 38 años de edad y ha tenido una gran trayectoria en el mundo deportivo.
Y para recordar y conocer un poco más del brasileño, tu Radio Panamericana te dará 5 datos que pocos conocían del crack.
1. Recibió dos años seguidos el premio World Player of the Year otorgado por la FIFA, siendo proclamado el mejor futbolista del planeta. Uno de esos años recibió el balón de Oro (2005), tras ser considerado como el mejor jugador europeo de ese año.
2. Cada visita que realiza a Brasil, va a los hospitales para convivir con niños enfermos. Trata de alegrar sus días obsequiándoles poleras autografiadas o simplemente con su presencia y un gran aliento.
3. Desde pequeño le gustaba jugar con la pelota. Sus amigos se cansaban pronto de jugar, pero el no tenía cuando descansar. Sua padres le llamaban la atención porque siempre rompía algo, pero eso no lo paraba.
4. Su padre también fue un gran futbolista, Joao Silva Moreira fue miembro de el Cruzeiro durante los años 70 y su hermano, Roberto Assis, fue figura de los Tecos de la UAG.
5. Cuando tenía 8 años su padre falleció por ahogarse en una piscina, esto chocó mucho a Ronaldinho e hizo que se convierta en su principal motivación para ser el grande que es ahora.